New Ideas. New Leadership. Real Results.
House Republican Chair Elise Stefanik
Congresswoman Elise Stefanik was born and raised in Upstate New York. Elise has worked tirelessly on behalf of her district's hardworking families, small businesses, farmers, students, seniors, service members, military families, and veterans. She has a proven track record of advocating at the highest level of our government to deliver real results to Upstate New York and the North Country.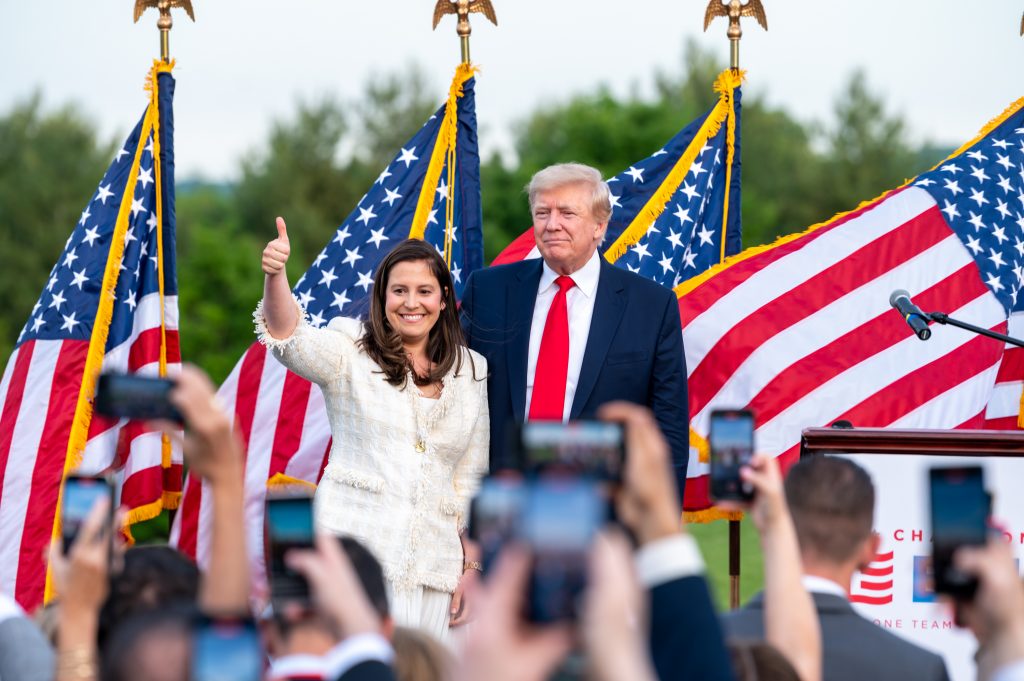 Leading to end the inflation crisis and lower the costs of gas, heating, and utilities.
Delivering Results For You
$600+ Million To Our District
This includes grants, federal funds, federal projects, local infrastructure, and constituent services.
Hosted constituent outreach events across our district.
September 21st, 2023 by Aaron Marbone Immediately after Gov. Kathy Hochul signed the "Early Mail Voter Act" into law on
September 21st, 2023 by Sun News Report WASHINGTON, D.C. | On Sept. 20, Congresswoman Elise Stefanik's bill, the American Battlefield
September 21st, 2023 by Danielle Wallace New York Republicans announced a lawsuit against Democrat Gov. Kathy Hochul's new law expanding
Your donation will help bring Elise the support she needs to keep fighting for the issues that matter and provide real results.